Frank Welker

Born:

March 12, 1946 (age 68)

Location:

Denver, Colorado

Role:

Voice actor

Characters Played:

Tooter Shellby, Occy, Finneas, Grandpa Wetworth, additional voices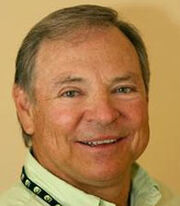 Frank Welker (born March 12, 1946) is an American voice actor. On the
Snorks
, he's best known for providing the voices of
Tooter Shellby
,
Occy
,
Finneas
,
Grandpa Wetworth
, as well as a few additional voices. 
Characters Played
Tooter Shellby
Occy
Finneas
Grandpa Wetworth
Additional
Other Notable Voice Roles
Fred Jones - Scooby Doo
Scooby Doo (since the 2000s)
Megatron - Transformers
Slimer - The Real Ghostbusters
Hefty Smurf, Poet Smurf, Pewitt - Smurfs
Torch - GI Joe
Iceman/Bobby Drake - Spiderman and His Amazing Friends
Azrael - The Smurfs movies
Bubble Puppy - Bubble Guppies
NIbbler - Futurama
Curious George - Curious George
Professor XXXL - Codename: Kids Next Door
Monkey Ninjas - Kim Possible
Goddar - The Adventures of Jimmy Neutron: Boy Genius
Faffy - Dave the Barbarian
Boskov - Evil Con Carne
Grubs - Buzz Lightyear of Star Command
Max the Dog - The Grinch (movie)
Butch - Mickey Mouse Works
Father Time - Histeria!
Commander Finstran - Recess
Herman Melville - Doug's 1st Movie
Giant Panda - Timon and Pumbaa
Ralph the Guard - Animaniacs
Scorch and Steven the Alligator - 101 Dalmations: The Series
Suchi - Captain Planet and The Planeteers
Bigfoot - A Goofy Movie
Dr. Viper - SWAT Kats
Fall Apart Rabbit - Bonkers
Furball and Gogo Dodo - Tiny Toon Adventures
Waffles the Cat - Goof Troop
Bigtime Beagle - Ducktales
Gameboy - Captain N and The Gamemaster
Early Life and Career
Frank Welker was born in Denver, Colorado. He then moved to California and attended Santa Monica City College and majored in Theatrical Arts. His first voice over role was for a Friskies dog food commercial. Afterwards, the producer's girlfriend informed him of the Scooby Doo auditions, and he ended up getting the role of Fred Jones. He has become a prominent voice actor for many decades, becoming known for his many characters and many titles in the field of animation.
Community content is available under
CC-BY-SA
unless otherwise noted.