Fredricka "Freddie" Weber

Born:

December 22, 1940 (age 73)

Location:

Beardstown, Illinois

Roles:

Actress, singer, and voice actress

Characters Played:

Willie Wetworth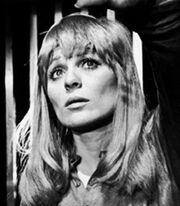 Fredricka "Freddie" Weber (born December 22, 1940) is an American stage actress, singer, and voice actress. On the
Snorks
, she provided the voice of
Willie Wetworth
. 
Characters Played
Other Notable Voice Roles
Additional - The Jetsons
Additional - Linus! The Lion Hearted
Additional - The Charmkins
Additional - The Miracle of Jesus
Acting Roles
Ellen - Irish Whiskey Rebellion
Maureen - Love, American Style
Joyce - The New Dick Van Dyke Show
Hazel - Remington Steele
Personal Life
Fredricka "Freddie" Weber was born in Beardstown, Illinois. During the 60s and 70s, she mainly appeared on stage in both Broadway and off-Braodway productions. Afterwards, she started performing minor acting roles while also doing voicework for several cartoons up until 1991. She now has a one woman show called "Being Here Now," which she frequently performs at chruches and religious gatherings. She also has released several songs, with lyrics pertaining to spirituality and meditation. 
Community content is available under
CC-BY-SA
unless otherwise noted.