Jim Cummings

Born:

November 3, 1952 (age 61)

Location:

Youngstown, Ohio

Roles:

Voice actor and singer

Characters Played:

Mr. Seaworthy (Seasons 3 and 4), additional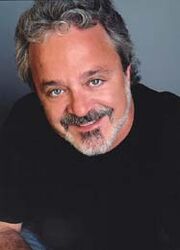 Jim Cummings (born November 3, 1952) is an American voice actor and singer. On the
Snorks
, he voiced
Mr. Seaworthy
during the last two seasons following
Bob Holt's
untimely death, as well as a few additional roles during that time frame. 
Characters Played
Other Voice Roles
Winnie the Pooh and Tigger (since 1988)
Darkwing Duck
Pete - Disney (Goof Troop, A Goofy Movie, House of Mouse, etc)
Bonkers and Lucky Piquel - Bonkers
Ray - The Princess and the Frog
Cat - CatDog
Fuzzy Lumpkins - The Powerpuff Girls
Ed - The Lion King 
Mr. Carter - Pepper Ann
Dr. Robotnik - Sonic the Hedgehog
Mayor Ed Pig - 101 Dalmations: The Series
Kaa - Jungle Cubs
Detective Doyle - The Mask
M.O.D.O.K. - Iron Man (1994 series)
Razoul - Aladdin (TV series)
Taz - Taz-Mania
Morocco Mole/Goldflipper - 2 Stupid Dogs/Super Secret Secret Squirrel
Mr. Bumpy - Bump in the Night
Mayor Manx - SWAT Kats
Narrator - Where's Waldo
Monterey Jack - Chip 'n Dale's Rescue Rangers
El Capitan - Ducktales
Afterburner - Transformers
Ed - The Lion King
Plunkey - The Jungle Book 2
Pirates - Return to Never Land
Personal Life
Originally born in Youngstown, Ohio, Jim Cummings relocated to New Orleans, where he designed Mardi Gras floats and played drums with the regional rock band FUSION. Once he got married, he moved to Anaheim, California. During the early 80s, he managed a video game store right before his voice acting career launched in late 1984. Ever since then, he has continued to provide a large amount of voicework in many animated films and TV shows, becoming one of the most recognizable and prominent voice actors of the current generation (especially with Disney, where he name remains synonymous with according to the fans of his work). He has two adopted daughter with his current wife Stephanie Mills, as well as two older children from the previous marriage. 
Community content is available under
CC-BY-SA
unless otherwise noted.